Employee
Portal
Effortlessly plan and administer equity compensation.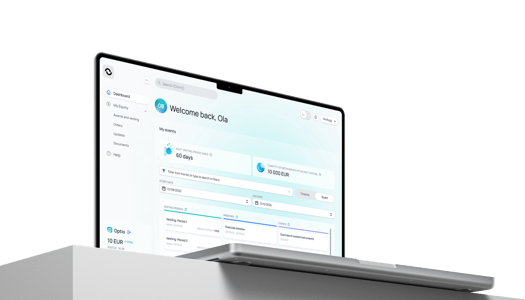 Our clients
We assist companies in all development stages, from startups to public companies.
EMPLOYEE PORTAL
Visualize values
A glance at the dashboard makes it possible for your employees to understand the value of their share-based incentives, regardless of the instrument type (RSU, Warrants, Option, and more).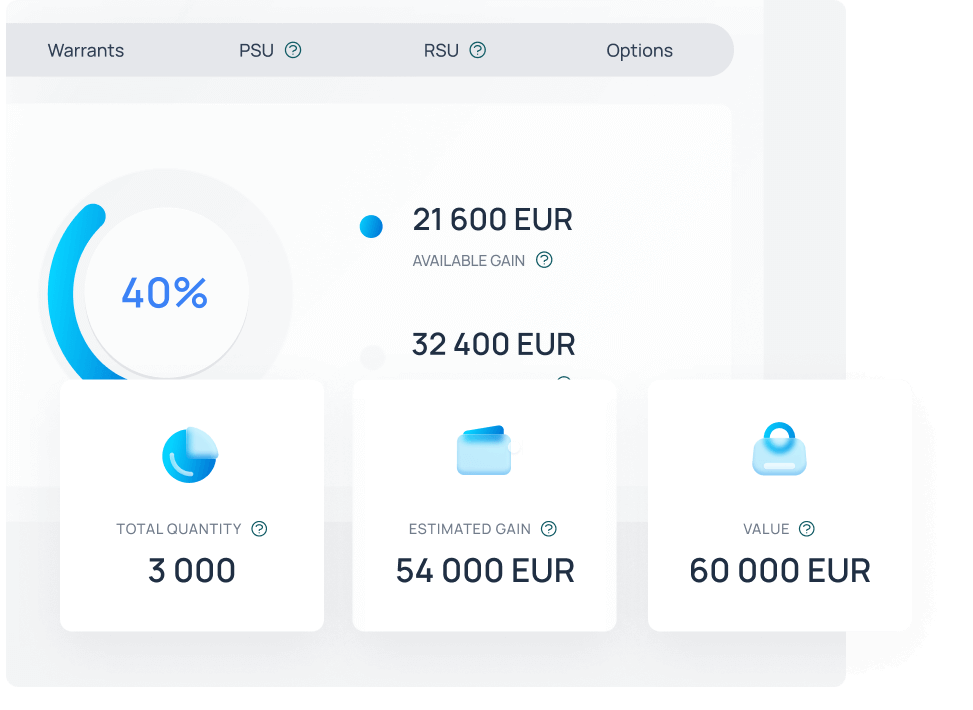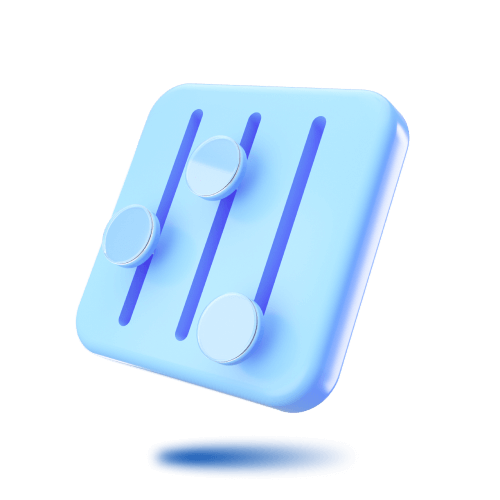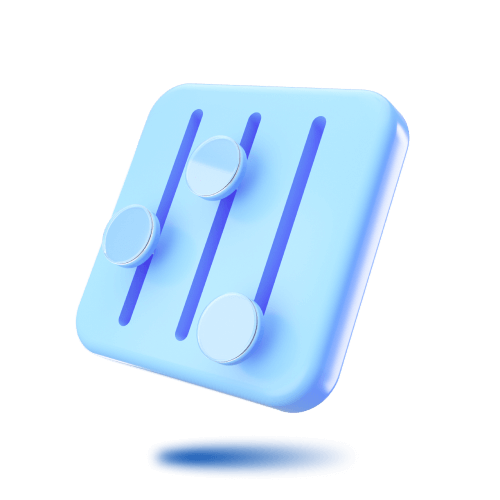 Get a demo
Want to see how our solution can be adapted to fit seamlessly into your workflow?
EMPLOYEE PORTAL
Events
Awarded employees can track their vestings, see planned and active windows, and track the history of their events.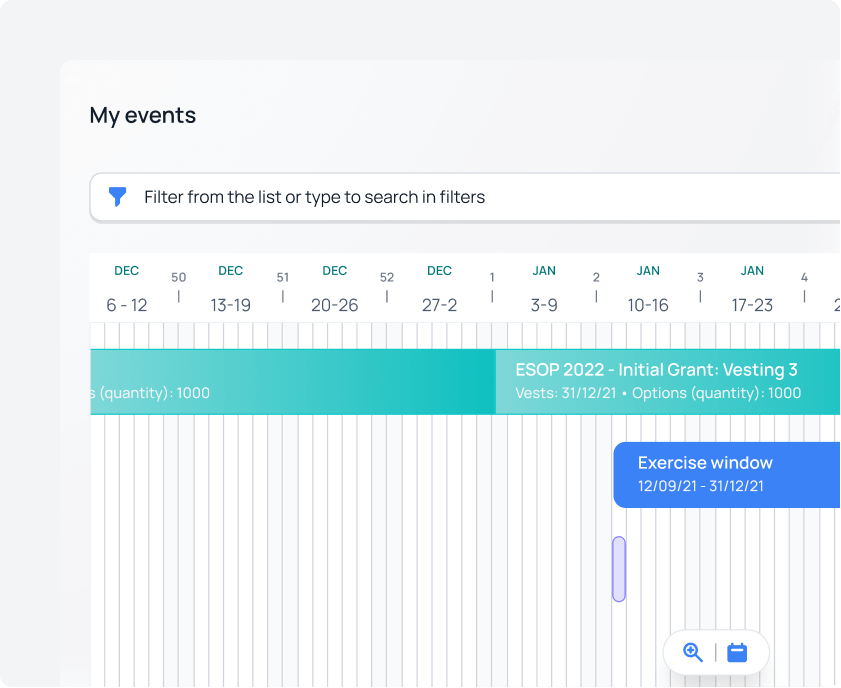 Portfolio details
With access to our portal, your employees can easily track the current and past value of their instruments and calculate what they can be worth in the future.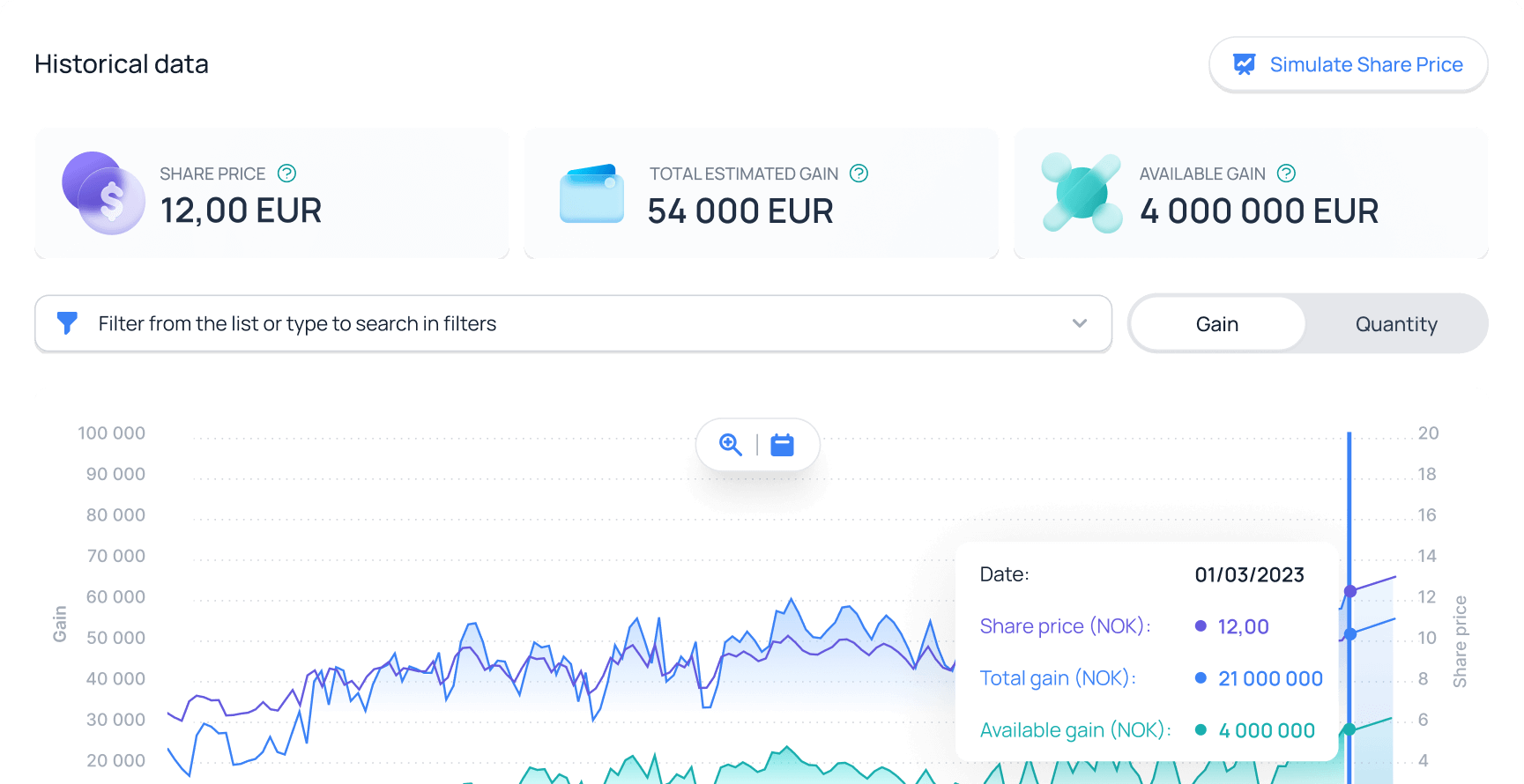 EMPLOYEE PORTAL
Easy vesting
Our awards visualization makes even the most complex vesting schedule easy to understand.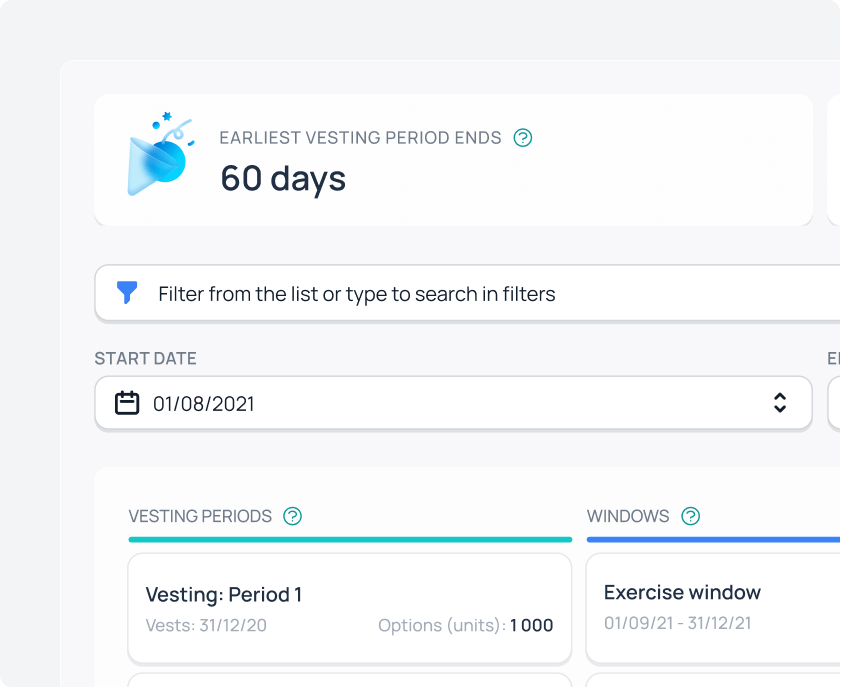 EMPLOYEE PORTAL
Documents
Create unique documents for all your awarded employees in no time. The agreement acceptance process is fully automated, and all your documents are stored securely in our portal. Employees see their agreements, and you, as the employer, have complete control of all contracts, plan documents, and more.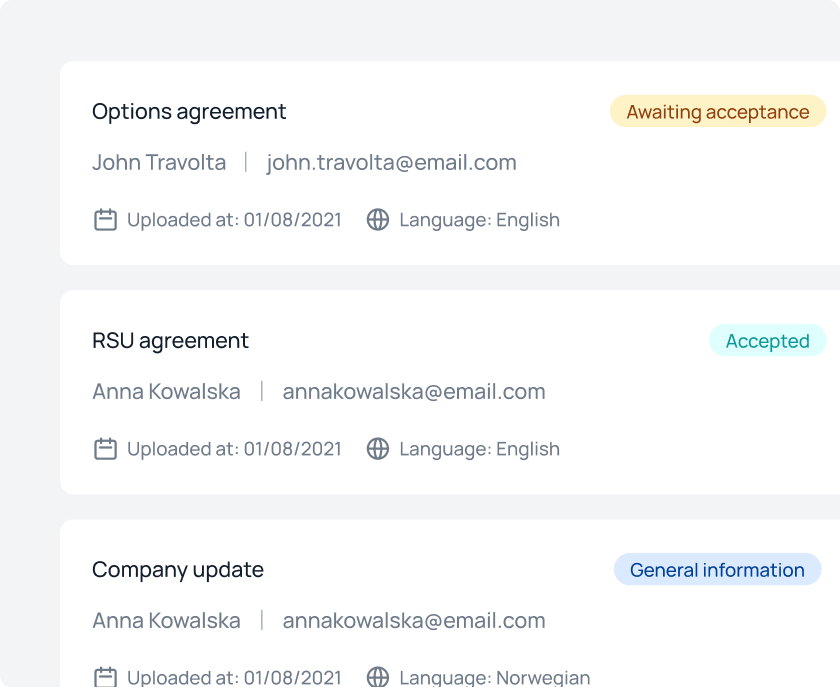 EMPLOYEE PORTAL
Support
Employees will find the answers to the most common questions within the portal, and if they still need assistance, our highly competent support team is only
a chat or email away.

Based on your T&C and agreements, we can build a custom and extensive FAQ for your participants.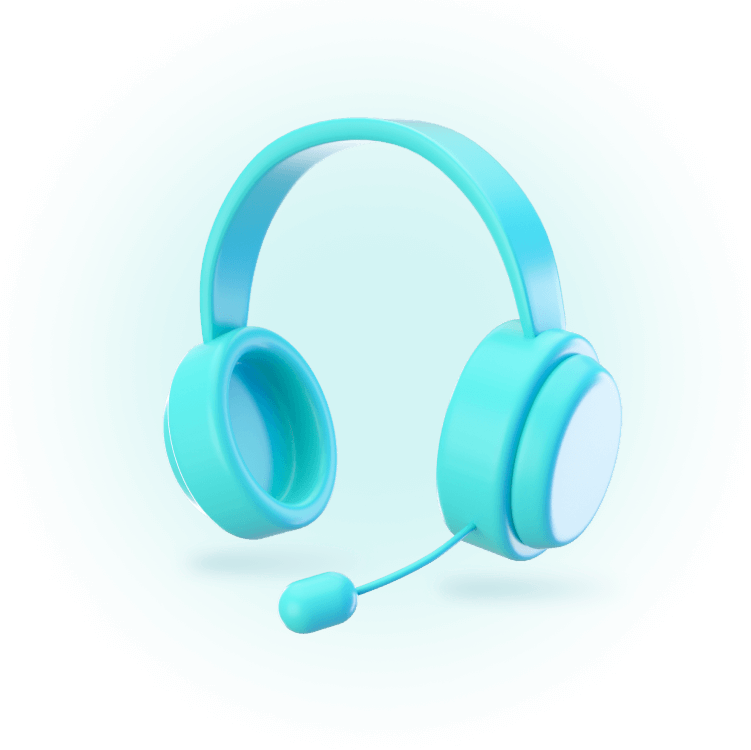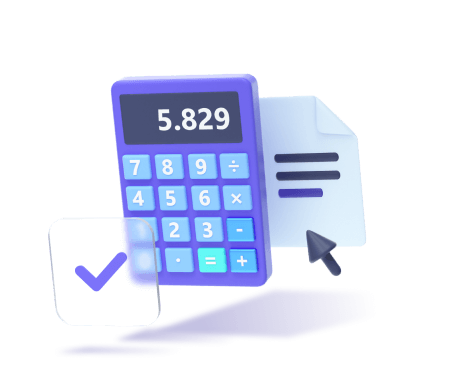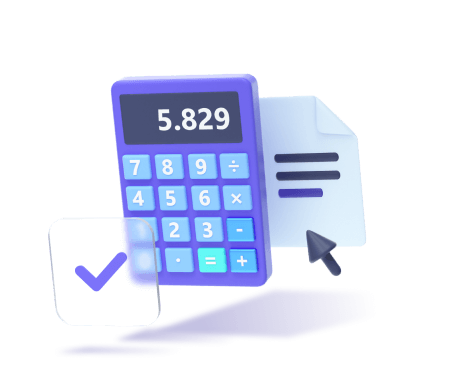 Still wondering?
We can answer your question in the chat, let us know how we can help.
Other features for Public Companies
Administrator Portal

Effortlessly plan and administer
equity compensation.

Overview

New awards

Vesting

Documents

Orders

Valuations
and accounting

Effortlessly plan and administer
equity compensation.

Valuations

Simulations
& budgeting

Accounting

Audit trail

Security
Empower your team with equity incentives
today!
Book a meeting with us, and you will learn the secrets of incentivizing your employees with equity in no time.
Free demo

Easy equity program rollout

Worry-free administration and accounting